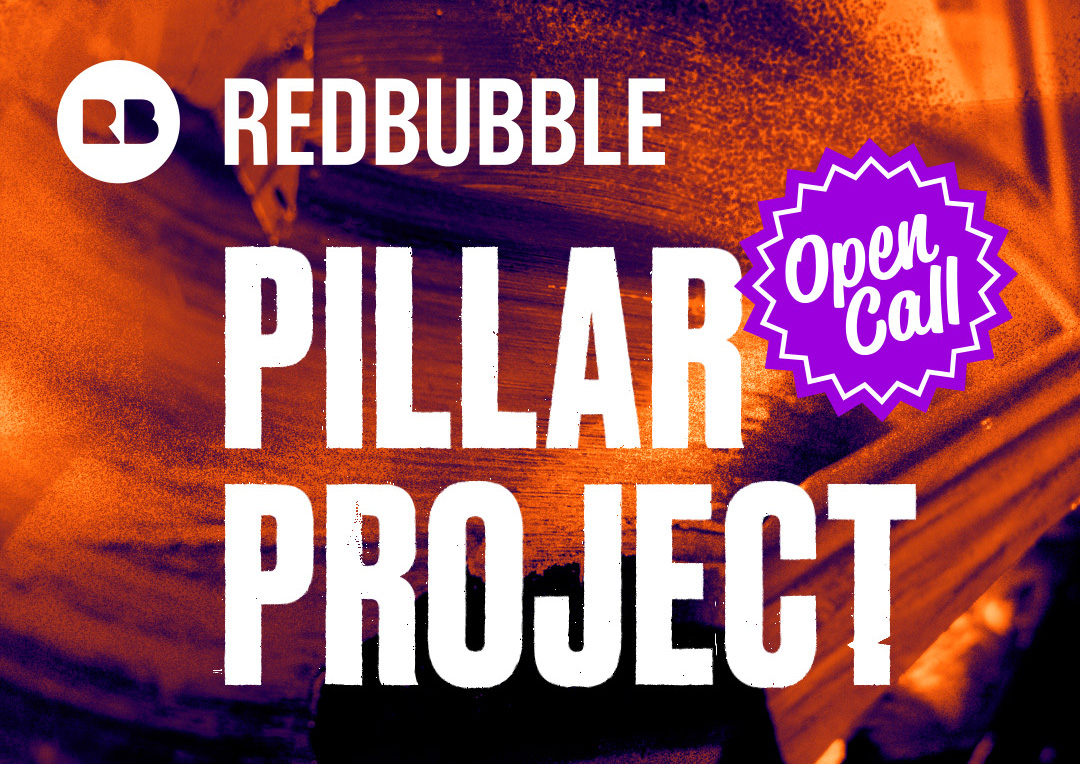 Redbubble was born in 2006 in Melbourne, Australia. The dream was simple. Give independent artists a meaningful new way to sell their creations. Today, they connect over 700,000 creatives across the globe.
Seeing their offices as a home, it is important to Redbubble to infuse creativity into how they work and the environment in which they work.
2MQ is a 6-star green rated precinct, located in the heart of Melbourne, with sweeping views across the CBD and Port Phillip Bay, and direct access to Southern Cross Station. It further solidifies Redbubble's position as a leading global ecommerce marketplace, and our commitment to creating exceptional workplace experiences.
This land was once and will forever remain a significant place for the Woiwurrung and Boon Wurrung people of the Kulin nation, who cultivated its surrounding lands and waterways. We pay our respects to the traditional landowners and custodians of this land.
Our new home will be a place to meet, focused on meaningful human connection and a shared sense of community. It will be a place to learn and grow, collaborate, be creative and innovative, and deliver impact together. It will deliver upon our hybrid workplace and working styles philosophy, where teams have the capacity to define what is optimal based on their working circumstances, supported by the technology, habits and rituals to make it work.
As part of the original design of this new office, thirteen high traffic areas were set aside just for this program. Our hope for the space is for employees and visitors alike to be surrounded by quality and diverse street art no matter where they look.
Introducing the Redbubble Pillar Project!
As a continued commitment to the artist community each month Just Another and Redbubble are launching a competition to source artists for this transformation.
If you are like us, and can't imagine a world without kick ass art in your face every day. Then you are exactly what we are looking for.
Something we hear constantly at Redbubble is artists need opportunities to showcase their work to a wider audience AND get paid properly for it. 'Redbubble pillars' is a chance for you to do exactly that. So if you have an idea for a new mural piece and want to get paid $1000 for it, we want to hear from you!
To apply all you need to do is:
1. Create an amazing piece of artwork
2. Upload it onto instagram mentioning @justanotheragency @redbubble_au (feel free to follow us)
3. Hashtag your design with #redbubblepillars2021
4. Ask your friends to share!
It's that easy!
Open call submission deadline: 11:59pm 27th November 2021
Looking for submissions for  painting dates: January – June 2022
Redbubble HQ – Lvl 12 Two Melbourne Quarter, Docklands, Vic
We need artists with a point of view and mission as passionate as ours. A dedication to quality work that matches our commitment to providing a safe space for ALL. If selected you will be a permanent contributor to the identity of the business seen by many both online and in person.
THE REDBUBBLE PILLARS INSTAGRAM COMPETITION TERMS & CONDITIONS:

COMPETITION INFO:
Redbubble along with Just Another Agency are all about supporting creatives. We are excited to invite all creatives within Victoria to take part in this competition.
TERMS & CONDITIONS:
Entering the Competition

1. The pillar competition (the "Competition") is open to anyone that creates artwork and can apply it to a large scale object (the "Artist").
2. To enter the Competition You must create and post the artwork on Instagram by 11:59pm 27th November 2021.
3. You can enter the Competition by uploading your entry to Instagram. You are responsible for the upload and use of the correct tags and hashtags.
4. When submitting your Competition entry, you must provide your artist name, city of residence and preferred medium. We will only use this information in relation to the Competition (including checking your eligibility to enter it) and will not use it for any other purposes. We will not keep this information for longer than is necessary for the operation of the Competition.
5. You may send multiple entries to the Competition.
6. We must receive your entry to the Competition by 11:59 pm on 27th November 2021 (AEST).
7. By submitting an entry to the Competition, You give Redbubble and Just Another Agency:
a. Permission for your entry to be published and showcased on the Just Another Agency and Redbubble website, and grant Just Another Agency and Redbubble a non-exclusive, royalty-free, worldwide licence to republish your Competition entry in electronic format for purposes connected with the Competition; and
b. The right to use your artist alias, city of residence and the tools used to create your work for the sole purpose of identifying you as the author of your entry.
Picking the winners
8. Just Another Agency, along with Redbubble will choose the 6 winning entries for the Competition. With one artist painting monthly to be scheduled to paint between January – June 2022.
9. The winning entries will be those that Just Another Agency and Redbubble considers to be the most interesting, creative and original.
10. Just Another Agency and Redbubble's decision will be made on or before 30th November 2021. The decision is final and the winners will be contacted via Instagram direct messaging.
Publishing the winning entries
11. You own the copyright to your Competition entry as its author.
12. Redbubble will be responsible for payment to the artist. All payments will be made one month after the mural has been completed and paid into the artists bank or Paypal account. Please note: Paypal fees will be covered by the artist.
Getting consent
13. Sending in an entry to the Competition means that you accept these Terms and Conditions, which are the rules of the Competition. If you are under age must check with your parent or guardian that they are happy for you to enter the Competition based on these Terms and Conditions.
14. Redbubble and Just Another Agency requires the consent in writing (which may include e-mail) of the author (and that of the parent or guardian where required) of a winning entry to publish that winning entry and the author's name, city of residence on the Just Another Agency website.
15. If Just Another Agency does not receive written consent (which may include e-mail) from the author and or the parent or guardian where required of a winning entry then we may select another entry for which we can gain such consent.
Some other rules
16. Entries on behalf of another person will not be accepted.
17. We take no responsibility for entries that are lost, delayed, misdirected or incomplete or cannot be delivered or entered for any technical or other reason. Proof of delivery of the entry is not proof of receipt.
18. The Promoter of the Competition is Just Another Agency and Redbubble. Any complaints regarding the Competition should be sent to Just Another Agency.
19. Nothing in these Terms and Conditions shall exclude the liability of Just Another Agency and Redbubble for death, personal injury, fraud or fraudulent misrepresentation as a result of its negligence.
20. Just Another Agency and Redbubble accepts no responsibility for any damage, loss, liabilities, injury or disappointment incurred or suffered by you as a result of entering the Competition or accepting the prize. Just Another Agency and Redbubble further disclaims liability for any injury or damage to you or any other person's computer relating to or resulting from participation in or downloading any materials in connection with the Competition.
21. Just Another Agency and Redbubble reserves the right at any time and from time to time to modify or discontinue, temporarily or permanently, this Competition with or without prior notice due to reasons outside its control (including, without limitation, in the case of anticipated, suspected or actual fraud). The decision of Just Another Agency and Redbubble in all matters under its control is final and binding.
22. Just Another Agency and Redbubble shall not be liable for any failure to comply with its obligations where the failure is caused by something outside its reasonable control. Such circumstances shall include, but not be limited to, weather conditions, fire, flood, hurricane, strike, industrial dispute, war, hostilities, political unrest, riots, civil commotion, inevitable accidents, pandemics, supervening legislation or any other circumstances amounting to force majeure.
23. The Competition will be governed by Australian law.