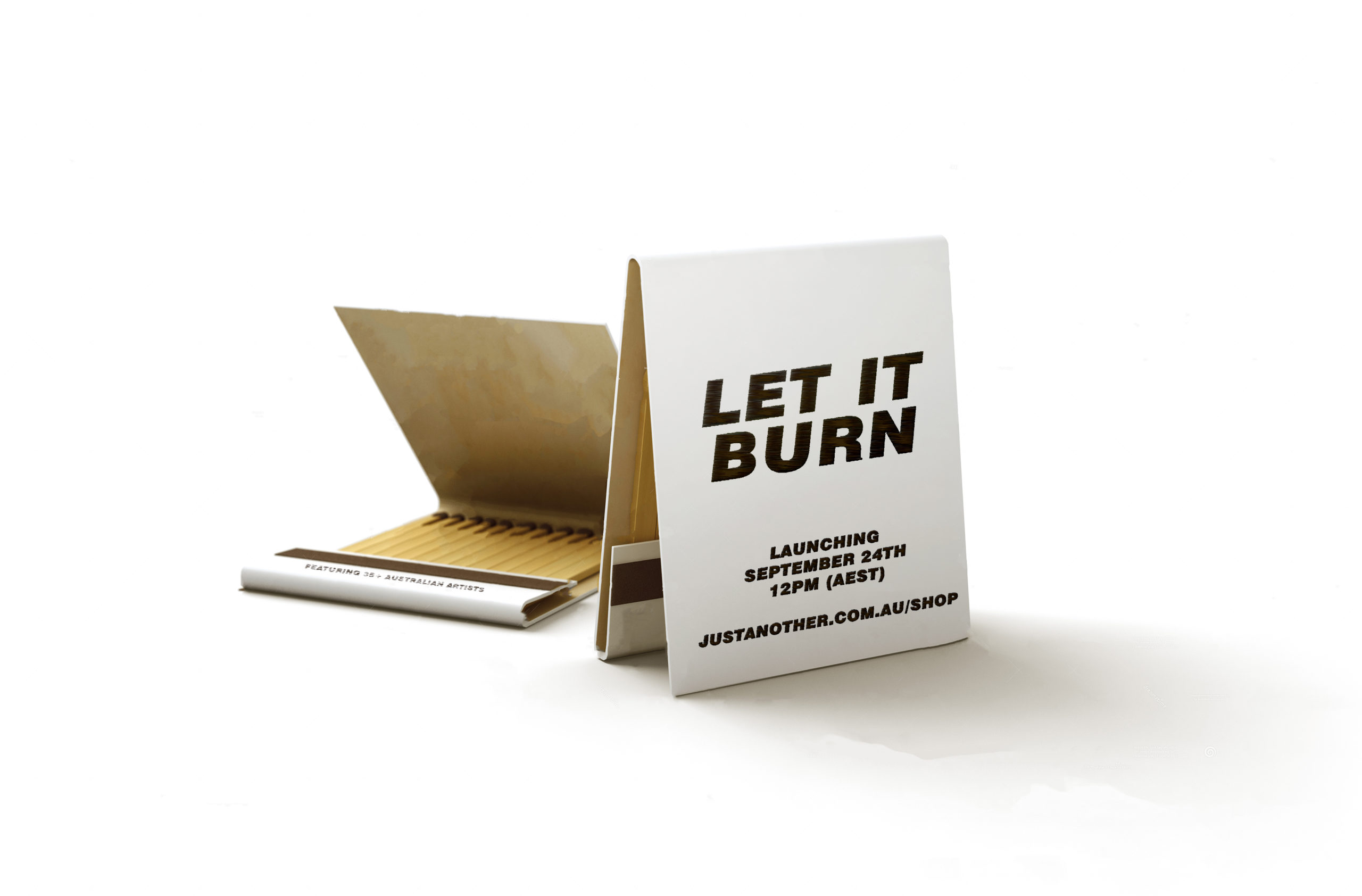 Let it Burn
Throughout history, fire and burning has been viewed as a transformative ritual traditionally used as a way to release the past, negativity, or pain. During a burning ceremony, fire is portrayed as a powerful symbol of wisdom, knowledge, passion, and purification.
2020 has brought the world a range of challenges. It has made us aware of situations we need to challenge and aspects we need to change. These trying times are affecting us all.
Just Another brings you 'Let it Burn' an exhibition showcasing Australian based artists' artwork on matchbooks. 
Featuring: Ben Constantine. Caitlin Rigby. Callum Preston. Cax One. Chehehe. Chuck Mayfield. Dominique Antony. Ellen Porteus. Glen Downey. Gnashingteeth. Heesco. Jimmy Dvate. Kaitlin Beckett. Kate Pullen. Katira. Lee Stain. Ling. Liz Gridley. Michael Black. Martin E Wills. Mikey Ting. Nolij. Oli Ruskidd. P1xels. Peche. Poise. Luke Rion. Robyn Grove. Sugar. Tom Gerrard and more.
Each artist will transform 3 matchbooks in any way they like, showcasing and symbolising the beauty in transformation and the power of change. Each matchbook will be launched and sold via the Just Another Website.
Launching 12PM (AEST) 24th September 2020 on the Just Another Shop